One-Stop Solution
Prestige Biologics is the first biopharmaceutical CDMO to adopt a single-use system in Korea.
We provide customized global R&D, engineering, production and regulatory support services tailored to each customer.
Prestige Biologics aims to support the success of our client's pipelines.
Integrated support for the entire life cycle of drug development, including technology research, process technology development, engineering, clinical product manufacturing, commercial manufacturing, clinical support, IND and BLA filing. Through these client-centric activities, Prestige Biologics provides the most effective service to customers in the rapidly changing biopharmaceutical market. do.
We will share the experience and technology of Prestige Biologics with our customers and become a partner who thinks together for the success of our customers.
– Cell line development Patent
– Patent for A method for preparing an antibody by controlling a sugar content
– Patent for Non-Protein A purification process
– Patent application for hybrid production system
– Design, construction and maintenance of production plants suitable for customer pipeline processes
– Flexible and fast production through Korea first full single-use system
– Fast and accurate clinical and regulatory support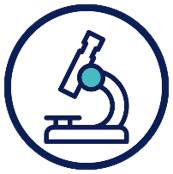 Antibody purification method
A method for preparing an antibody by controlling a sugar content of the antibody
Bicistronic expression vector for antibody expression and antibody production method using the same
Optimized method of bevacizumab purification
Non-Protein A purification method of adalimumab
Methods for preparing antibody populations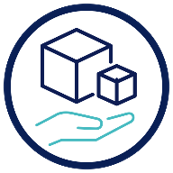 Hybrid system of culture and purification process for antibody drug manufacturing
Sterilization filter system for antibody drug manufacturing process and its operation method
Hybrid aseptic linkage system and aseptic linkage method for antibody drug manufacturing process
Device and method of operating the device for determining cell culture conditions using artificial intelligence



CLINICAL PRODUCTION AND SUPPORT



Virtual tour of key production facilities with state-of-the-art technology
Prestige Biologics applies the latest equipment and facilities that meet the highest global standards in order to provide optimal CDMO services to customers. We are establishing major equipment and facilities for upstream and downstream processes for DS (Drug Substance) production, and DP (Drug Product) production.
In addition, each pharmaceutical production facility and equipment are customized according to the customer's technical needs, and we strive to advance productivity and efficiency to the ideal level through customized manufacturing facility change services.
P2 USP
Upstream process in Plant 2
P4 DSP
Downstream process in the 4th plant
P4 USP
Upstream process in the 4th plant
DP
DP process in the 2nd factory
From clinical development to commercial production
Prestige Biologics provides various services such as analysis service, clinical development, clinical sample production, clinical secondary packaging (double-blind packaging), process development, and commercial production. We respond flexibly to the needs of customers of various needs, such as CDO, CPO, CMO, and CEO. We are also always open to partnerships that develop potential.